Bottled Water Filtration
Global Filter offers a complete line of filtration solutions to handle any application throughout the water bottling process. As a premier supplier of depth, pleated depth, and pleated membrane cartridges and vessels, Global Filter is your one-stop solution for all your filtration needs.
Meeting Bottled Water Filtration Requirements
The bottled water market is highly diversified and competitive and comprised of a large number of companies, including both established and start-up firms. Critical process operations, set by government legislation, must be followed by all. These operations are established to ensure a bottled water system withholds integrity and to lower the costs-per-unit of bottled water.
Global Filter offers a complete line of filtration solutions to help you meet critical requirements. As a premier supplier of depth, pleated depth, pleated membrane cartridges, and vessels, Global Filter is your one-stop shop for your filtration needs.
The Importance of Bottled Water Filtration
Proper filtration systems are critical in ensuring the biological safety, quality, and shelf-life of the product, as well as protecting downstream equipment. To meet required water quality standards and remain competitive, systems must integrate several filtration processes to reduce particulates, remove microorganisms, and protect equipment. When a proper filter "train" is not installed, bacteria and particulate can impact flavor and overall quality which can be potentially harmful for human consumption.
Common particulates include sand, silt, and organic materials from the source water, as well as scale, rust, and other debris from transfer piping, hoses, and storage tanks. In addition, microorganisms can enter the bottled water process through contaminated carbon/sand beds, air/gas supply, and damaged piping/valves. A poorly designed filtration system will lead to frequent and unnecessary element changes, unsafe products, excessive downtime, and increased operating costs.
Typical Water Bottle Filtration Process
Water Bottle Filtration Solutions
Sediment, Particulate, & Trap Filter Stages: 1, 2, 3, 7
These filter cartridges remove large particulate from sediment filtration & protect carbon filter systems and increase carbon bed efficiency.
Bio-Burden Filter Stages: 5 & 9
These filter cartridges remove fine particles and suspended organic matter and serve as pre-filtration to the bottling to filling prior to deionization.
Sterilizing Filter Stages: 6 & 10
These filter cartridge membranes reduce biological contaminants and serve as the final filtration bottling line prior to deionization.
Tank Filter Stages: 4 & 8
These filter cartridge membranes serve as tank vent filtration that allows for bacteria-free air to pass during filling and evacuation, protecting the storage tank and its contents from contamination.
Gas Filter Stages: 11
These filter cartridge membranes serve as gas filters during the bottling and packaging stage where CO2 or N2 is present.
Why Use Global Filter Filtration Solutions?
Improve Water Quality
Remove both particulate and bacteria for improved water quality and safer consumption for consumers.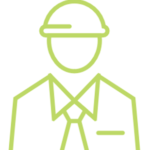 Minimize System Downtime
Reduced frequency of filter change-outs which lowers operating costs.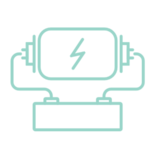 Protect Process Equipment
Protect equipment by installing filters at critical process points to reduce fouling.
Increase Product Output
Process more products in less time increasing your output while generating more revenue.
Literature
Download the bottled water filtration literature below for more details on our filtration solutions.

Bottled Water Application Brochure
Global Filter designs and manufactures vessels and filter elements used in the bottled water industry. Learn how our solutions can optimize your manufacturing process.
Bottled Water Case Study
In this study, Global Filter hopes to provide you with solutions for each part of your process that will improve process efficiency and save production costs and downtime.