Water Treatment
Water is a major part of our everyday lives, whether it be in the water we drink or in the products we consume and use. Our team understands the importance of industrial water filtration and impact water can have and the intricacies of producing it.
Particle Removal Filters, System Prefilters, Tank Vent Filters, and Bacteria Control Filters
Whether you are needing particle removal filters, system prefilters, tank vent filters, or bacteria control filters Global Filter has a solution for your process. Our team of filtration experts is here to partner with you and ensure you achieve the highest process efficiency while meeting industry regulations and standards.
Pure and Ultrapure Water Filtration (UPW) Literature
While the general process for producing pure or ultrapure water is similar from one system to the next, Global Filter understands the many variables that, together, make your system unique.
To help you meet your water system challenges, Global Filter provides you with the knowledge, technologies, and total solutions to make your process safer, healthier, and more productive.

High Purity Water Filtration Application Brochure
Learn more about HPW production and the role filtration plays.

Ultrapure Water Filtration
Whitepaper
A detailed review of the Ultrapure water system process and the filtration products recommended for each stage.

Ultrapure Water Filtration Customer
Case Study
Learn how Global Filter improved a customer's process by reducing change-out frequency while also providing a significantly reduced lead time.
Other Water Treatment Applications Global Filter Supports:
Process Water
RO Prefiltration
Ultrapure Water
Municipal Water
Produced Water
Injection Water
---
Ultrapure Water Process Flow
Optimizing the High Purity Water Process
A typical water process is defined in this infographic, along with defining filtration stages.
---
Global Filter Ultra Pure Water Filtration Product Line
Global Filter offers all types of water system filter elements, classified by removal characteristics and capabilities.
The selection of the proper Global Filter product is an important part of your overall water treatment strategy to achieve your water quality objectives. Global Filter offers a complete line of high purity filtration solutions to handle any application throughout the water purification process. As a premier supplier of depth, pleated depth, and pleated membrane cartridges, Global Filter is your one-stop solution for all your filtration needs.
Cartridge Vessels Recommendations
Product Spec Sheets
(Stage 1, 2, & 3)

Single Sanitary Cartridge Liquid Filter Vessels – GSTL

Meltblown Cartridge Recommendations
Product Spec Sheets
(Stage 1, 2, & 3)

Water Grade Polypropylene Meltblown Cartridge – GWTB

High Performance Grade Polypropylene Meltblown Cartridge – GCTB

Absolute Grade Polypropylene Meltblown Cartridge – GATB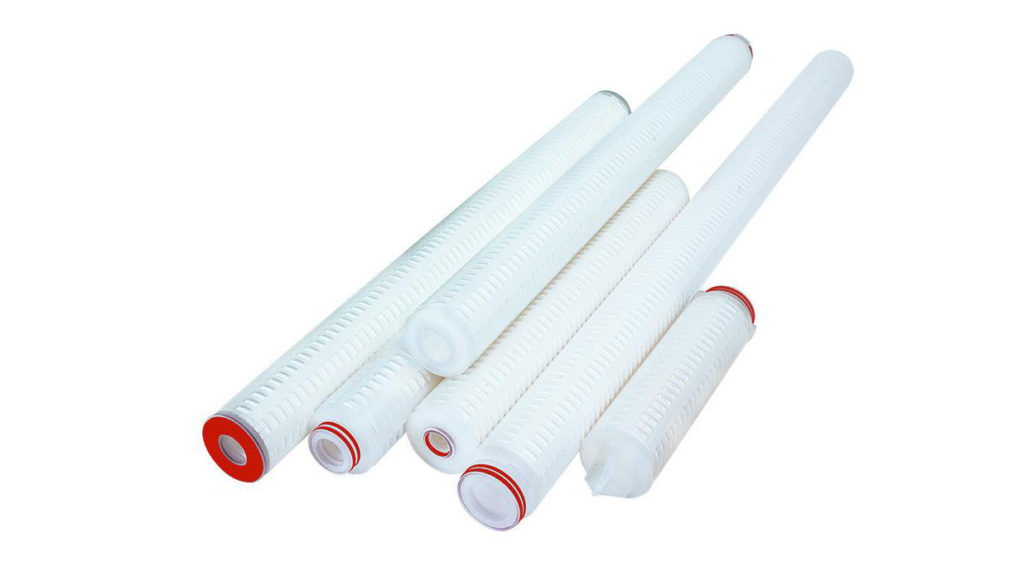 Pleated Depth Recommendations
Product Spec Sheets
(Stage 1, 2, 3, & 5)

Pleated Depth Cartridges – PP

Pleated Depth Cartridges – FG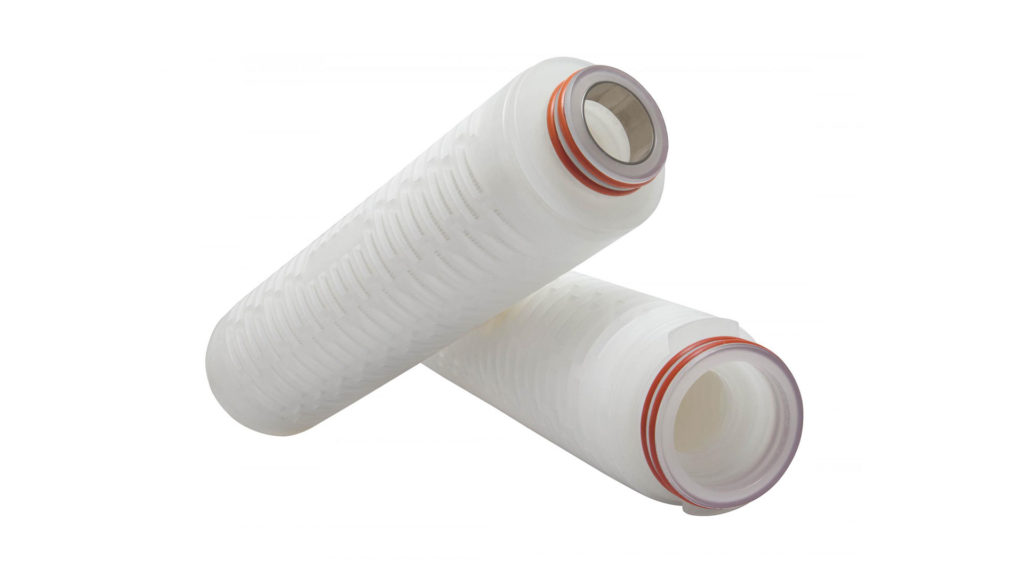 Pleated Membrane Recommendations
Product Spec Sheets
(Stage 4)

Bio-Burden Reduction Grade
PTFE – BRPTFE

Pharmaceutical Grade
PTFE – PPTFE

Product Spec Sheets
(Stage 6 & 7)

Food and Beverage Grade Polyethersulfone – GFPES

Electronics Grade Polyethersulfone – GEPES

Bio-Burden Reduction Grade Polyethersulfone – BRPES

Pharmaceutical Grade Polyethersulfone – PPES


FILTRATION ARTICLES
ARTICLE: 5 Key Factors for Ensuring Optimal System Performance
Demands for pure water are at an all-time high and there is an increasing need to abide by stringent environmental regulations.